Neodymium Rare Earth Magnet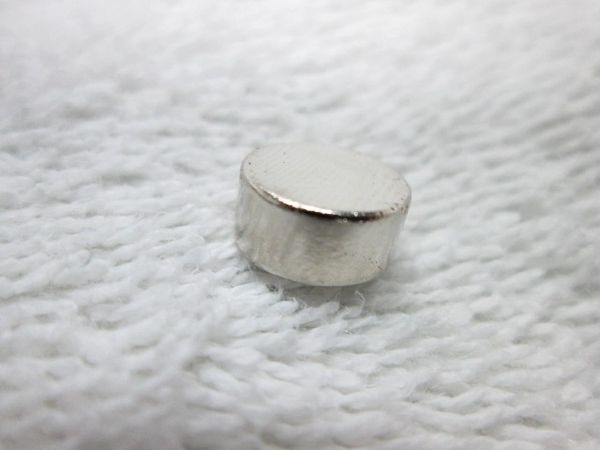 Neodymium Rare Earth Magnet
"Super Strong" Neodymium Rare Earth Magnet N38 Disc.
High quality with superior exterior coating.
Material: NdFeB Grade: N38
Plating/Coating: Ni-Cu-Ni (Nickel)
8mm dia. x 6mm thickness or 10mm x 5mm

20lb pulling force

Warning - Neodymium Rare Earth Magnets are extremely strong. They must be handled with care to avoid personal injury. Fingers and other body parts can get severely pinched between two attracting magnets or a magnet and magnetic surface.
Neodymium magnets are brittle, and can peel, crack or shatter if allowed to slam together. Eye protection should be worn when handling these magnets as pieces of a shattering magnets can move at great speed and in unpredictable directions.
Reviews